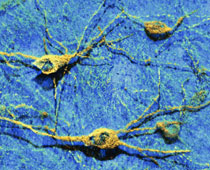 Career Development
"Although the core of the (special librarianship) profession remains the same, the methods and tools for information delivery and the scope of the enterprise continue to grow and change dramatically. While maintaining their client and content-centered approach, practitioners increasingly require advanced knowledge of information technology to realize their full potential. Continually emerging opportunities will propel the prepared professional into as yet unseen realms of advanced information retrieval, interpretation, synthesis, product development and virtual services on a global scale." [Excerpt from "Competencies for Information Professionals of the 21st Century", Revised edition, June 2003]
For full descriptions of the professional, personal, and core competencies for information professionals, consult the Competencies for Information Professionals of the 21st Century. (pdf version)

SLA offers members many opportunities for professional development, such as Click University webinars on topics of interest within the information industry; certificate programs in copyright and knowledge management; articles on trends and issues published in Information Outlook, the digital magazine of the association; and the opportunity to attend over 200 events at each of its annual conferences, including educational programs, receptions, tours, and more.
DBIO is committed to helping you reach your career goals by offering you career advice and resources; the Division newsletter, Biofeedback; the opportunity to query other members via the SLA-DBIO Email Discussion List on practices and issues with which you need assistance; and networking opportunities and programs tailored to your own interests and expertise at the SLA annual conference every year.
Rev. February 2014