Current Sponsors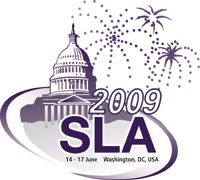 Welcome Sponsors!

Thank you for your decision to sponsor a program by the SLA Biomedical and Life Sciences Division at the 2009 Annual Conference & INFO-EXPO. The Annual Conference will take place at the Walter E. Washington Convention Center, in Washington, DC USA, on 14 -17 June 2009.
For more information on sponsorship opportunities at SLA 2009, contact Nancy Dickenson, Washington DC Program Committee Chair

The DBIO Board thanks you for your commitment of support.

Rev. November 2008