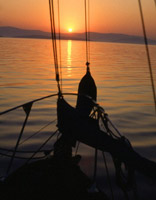 Nominations & Elections
2009 DBIO Slate Announced

The Nominations and Elections Committee is pleased to announce the following slate for the upcoming elections to be held in October, 2008 via electronic ballots.
Chair-Elect: Diane Carol Schmidt
Treasurer: Jonathan Nabe
Call for Nominations: According to DBIO's new Recommended Practices, the Nominations and Elections Committee is calling for additional nominations by petition.
All nominations must be accompanied by a written acceptance by the nominee and signed by twenty DBIO members in good standing. The dateline for submission is Tuesday, September 30, 2008.
Election information: After October 1, 2008, DBIO members will receive a ballot via the email address on record at SLA Headquarters and will have the opportunity to vote via Survey Monkey.
For more information, contact the Nominations and Elections Committee:
Janet Cooper Weiss, Chair, David Duggar, Linda Maddux
Rev. September 2008