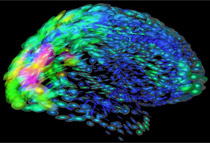 Strategic Plan
The DBIO Strategic Planning Committee, co-chaired by Nancy Stimson and Peggy Jones, would like to thank all members who have taken the time to complete our 2008 Strategic Planning online survey and who have also participated in the "Open Forum Discussion" during the SLA Annual Conference in Seattle. The DBIO Strategic Plan Workbook contains optional background readings. Survey results forthcoming.
The DBIO Strategic Planning Committee Invites Your Input!
The SLA DBIO Strategic Planning Committee has drafted a vision statement and a mission statement for the Division. Please take a look at these statements and give us your ideas about how to improve them using our
feedback form
.
DBIO conducted a survey during the spring of 2005 to determine if there are any steps that can be taken to better serve the Division. Please see the Members' Survey Summary.
See also Previous DBIO Long Range Plans:
Long Range Plan for Bio 2000
Long Range Plan for Bio 1991
Long Range Plan for Bio 1985
See also: SLA Strategic Plan (Adopted October 2004)
See also: SLA Strategic Plan Handbook
Other SLA Division Long Range Plans:
Chemistry Division 2004 Strategic Plan
Food, Agriculture, and Nutrition Division 2007-2008 Strategic Plan
Pharmaceutical & Health Technology Division Strategic Plan 2002 - 2005

Rev. September 2008