DBIO Programs - Chicago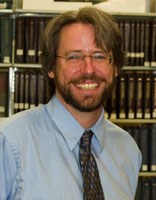 2012 SLA Annual Conference
DBIO Program
See Also - 2012 Winter Virtual Conference
SATURDAY, JULY 14
5:30 - 8:00 PM
Biomedical & Life Sciences Division Board of Directors Meeting/Dinner
Moderator: Christopher Hooper-Lane, University of Wisconsin
Sponsored by: JAMA & Archives

SUNDAY, JULY 15
12:00-1:30 PM
Biomedical & Life Sciences Division Vendor Relations Networking Lunch
Learn about the latest products and developments from four companies selected for their forward-thinking products in the areas of biomedical, life and natural sciences. Lunch will be provided at no charge to attendees.

- American Chemical Society Publications
- Elsevier – Sciverse
- JoVE - Journal of Visual Experimentation
- OCLC - Worldshare ILS

Moderator: Janet Weiss, Daiichi Sankyo Pharma Development
Hosted by:
ACS Publications
Elsevier
JoVE
OCLC
Please send an email to Janet Weiss and we can reserve your place.

MONDAY, JULY 16
10:00-11:30 AM
National Science Foundation Data Management Plans
Learn about the NSF requirement for data management plans to accompany all grant proposals, and how libraries are supporting researchers in their efforts to comply.
Speakers:
Amy Friedlander, National Science Foundation
Lisa Johnston, University of Minnesota
Sarah Shreeves, University of Illinois
Moderator: Barbara Kern, University of Chicago
Hosted by: Biomedical & Life Sciences Division (lead); co-hosts: Academic Division; Chemistry Division
Sponsored by: Annual Reviews
TUESDAY, JULY 17
8:00-9:30 AM
Annual Biomedical and Life Science Division Business Meeting and Breakfast
Price: $20.00 Member/ $20.00 Student Member/ $20.00 Non-Member
Speaker:Christopher Hooper-Lane, University of Wisconsin
Hosted by: Biomedical & Life Sciences Division; DBIO Division Medical Section; Natural History Caucus
Sponsored by: Infotrieve, Inc.
10:00-11:30 AM
DBIO Medical Section Annual Meeting and Program: Knowledge Management across the Health Care Spectrum
During the panel discussion, we'll take a look at what knowledge management means within this field, learn how one medical librarian is playing a role in knowledge management at her organization, and learn how we can advocate for ourselves to take on knowledge management responsibilities.
Speakers:
Barbara Jones, University of Missouri-- see presentation
Carrie Papa-Schold, Wheaton Franciscan Healthcare-- see presentation
Lorri Zipperer, Zipperer Project Management-- see presentation and bibliography
Moderator: Amy Donahue, Aurora Health Care
Hosted by: Biomedical & Life Sciences Division; Pharmaceutical & Health Technology Division
Sponsored by:
Rittenhouse Book Distributors
Springer

2:00 PM-3:30 PM
Environmental Issues in the Great Lakes
The Great Lakes are facing a number of environmental threats, including invasive species, pollution and a growing need for drinking water. This session will feature speakers from organizations and agencies who are working on Great Lakes environmental issues.
Speakers:
Angela Larsen, Coastal Project Manager Alliance for the Great Lakes
Kevin S. Irons, Aquaculture and Aquatic Nuisance Species Program Manager Illinois Department of Natural Resources
Hosted by: Environment & Resource Management Division (lead); Biomedical & Life Sciences Division (co-host)

4:00 PM-5:30 PM
Evidence-based Healthcare and the Cochrane Collaboration
This session will provide insight into Cochrane's purpose, scope, goals, and processes as the global focus on evidence-based medicine and comparative effectiveness research intensifies, while also providing a "behind the scenes" look at the role of information professionals in the creation of these reviews.
Speakers:
Roberta Scherer, Johns Hopkins Bloomberg School of Public Health
Claire Twose, Johns Hopkins University
Hosted by: Pharmaceutical & Health Technology Division (lead); Biomedical & Life Sciences Division (co-host)
Sponsored by: ProQuest Dialog
6:00-8:00 PM
All Sciences Poster Session and Reception
DBIO Contributed Posters
The All-Sciences Poster Session & Reception highlights multiples themes representing innovation, creativity, and change. It follows the theme
Practicing Agility in an Open World Economy
.
Hosted by:
Science Technology Division; Biomedical & Life Sciences Division; Engineering Division; Chemistry Division; Physics-Astronomy-Mathematics Division.
Sponsored by:
Cold Spring Harbor Laboratory Press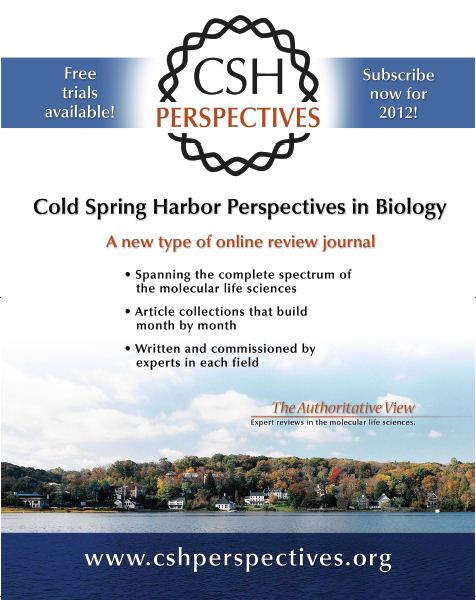 WEDNESDAY, JULY 18
8:00-9:30AM
Biomedical and Life Sciences Division Contributed Papers
Papers will be presented on a variety of topics in the areas of biological, life and medical sciences.
Location: TBA
Moderator: Alicia Livinski, NIH
Sponsored by: Portland Press
The STEP (Safety and Toxicity of Excipients for Paediatrics) Database: International cooperation between US and European Paediatric Formulation Initiative by Barbara Brandys, National Institutes of Health Library, National Institutes of Health, MD

Taxonomy Creation for AAAS by Vantage Information Services SM by Jean Fisher, MLS, Vantage Information Services (Vantage), PA

Retracted Publications: The Hidden World of Biomedical Literature by Merle Rosenzweig, Anna Ercoli Schnitzer, Katy Mahraj, and Irina Zeylikovich, University of Michigan Taubman Health Sciences Library, MI

Collaboration, Innovation and Diversity: Keys to Building a Cost-Effective and High-Impact Biomedical Instructional Program by Christopher Stave, MLS, Instructional Program Coordinator, Lane Medical Library, Stanford University, CA.
10:00-11:30AM
Institutional Repositories
Learn from seasoned experts how to implement and manage institutional repositories, and tips for making them grow.
Speakers:
Stephanie Davis-Kahl, Illinois Wesleyan University
Jim Ottaviani, University of Michigan
Lisa Palmer, UMass Medical School.
Moderator: Jonathan Nabe, Southern Illinois University Carbondale
Hosted by: Academic Division; Biomedical & Life Sciences Division; Chemistry Division
Sponsored by: AAAS/Science
10:00-11:30AM
SPOTLIGHT SESSION: Museums, Libraries and 21st Century Skills - Preparing Now for the Future

Program 1: This program will introduce the Museums, Libraries, and 21st Century Skills initiative begun in 2009, and the the critical role our nation's museums and libraries play in helping citizens build 21st century skills in information, communications and technology literacy, critical thinking, problem solving, creativity, civic literacy, and global awareness.
Speaker: Susan Hildreth, Institute of Museum and Library Services (ILMS)

Program 2: This program will introduce the Circle Undergraduate Internship Program, a joint project of several institutions providing undergraduate students a chance to explore career opportunities as a librarian, archivist or information professional in libraries, museums and archives. This project is made possible through an IMLS grant.
Speakers:
Betsy Lantz, Cleveland Museum of Art
Wendy Wasman, Cleveland Museum of Natural History
Moderator: Richard Hulser, Natural History Museum L.A. County
Hosted by: Museums Arts & Humanities Division, Natural History Caucus
Sponsored by: SLA

Rev. April 2015