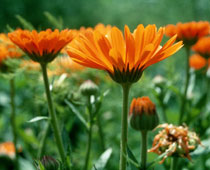 Connect with DBIO
Please note the SLA-DBIO Email Discussion list is discontinued as of June 30, 2016!
SLA has moved to a message board system for communications, called SLA Connect. If you are a DBIO and/ or Medical Section division member, you should already have access to the message board. You can head to http://connect.sla.org and login to your SLA account to see it.

You will need to select from the top toolbar Communities > My Communities.

We have 3 communities: Biomedical & Life Sciences; Medical Section of DBIO; and Biomedical & Life Sciences > Leadership. Every SLA member in good standing is a member of the Open Forum Community.

You can check if your name is listed in any or all of these Communities, if not you will need to contact SLA. It is possible that your SLA membership has lapsed; you will need to renew your SLA membership to gain access. In addition many of you are members of other SLA Divisions; therefore, we will each may have a different profile.

If you want to stay in the know, you'll need to set up email notifications for each of your communities.

Here's how you can do that:
Log in with your SLA credentials
Select "My Communities" from the Communities drop-down menu (in the grey navigation bar)
Select a community that appear in your profile if you're a member, such as Open Forum
Click the Settings cog and switch your email notifications to "Real time" or "Daily Digest" or "No Email."
Here is a brief YouTube video
by Jamie Lin, from the San Diego Chapter, describing some of the features of SLA Connect.
Other options within a community
3 minutes video will demonstrate in greater detail the features of a community, provides opportunity to communicate among fellow members, allows for the organization and archival of the discussions, gives chapter/division a place to post internal materials, such as policy and procedures, allows for a listing of local events, and searches for members by name. Prepared by David Stern, Director, Saint Xavier University Library.
---
We are aware that there are many on this SLA-DBIO Email Discussion list that are not SLA members and will lose access to DBIO information as of June 30, 2016. To help mitigate this, we have created a Google Group for anyone interested in DBIO happenings, called SLA DBIO Google Group. (Many thanks to Cynthia Sheffield for setting it up!)

If you are interested in joining this group (SLA/DBIO member or not), you can either email Neyda Gilman, DBIO Membership Committee Chair, and she will send you an invite, or you can go here and use the "apply for membership" link.

Thank you for your continued support of the Division and the Medical Section, and we look forward to hearing from you.