Photo Gallery: Closing General Session Speaker
Closing SLA Conference General Session on Wednesday, June 6, 2007. Keynote Speaker was Scott Adams, cartoonist and the creator of Dilbert, the title character of a comic strip nationally syndicated in the U.S. Dilbert is an archetypical engineer-nerd who works at an anonymous high-technology company; the strips present a lacerating satire of insane working conditions and idiotic management practices all too readily recognized by the public. Adams remarked that he has never been able to come up with a fictional management blunder that his correspondents didn't quickly either report to have actually happened or top with a similar but even more bizarre incident. In 1996 Adams distilled his insights into the collective psychology of businesses into an even funnier book, The Dilbert Principle (HarperCollins, ISBN 0-887-30787-6).
Read SLA's complete bio of Scott Adams.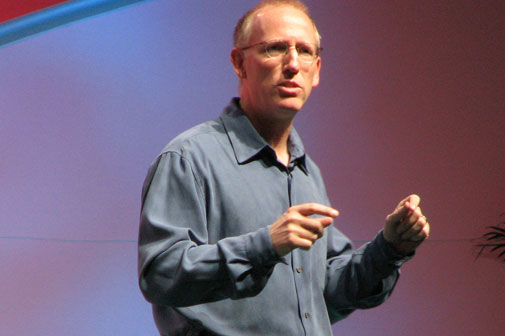 Keynote Speaker: Scott Adams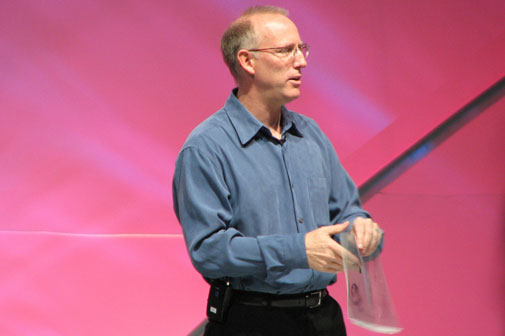 Keynote Speaker: Scott Adams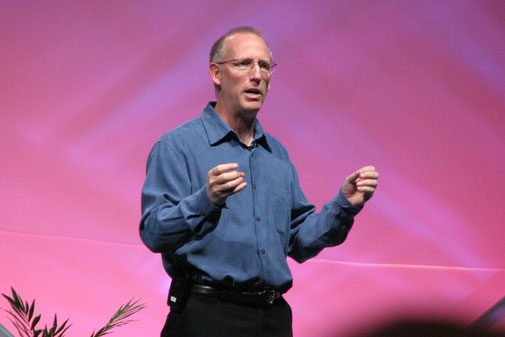 Keynote Speaker: Scott Adams
Rev. March 2008